Property and liability protection for small business owners
Provide stable, dependable coverage to your customers with small businesses. SageSure offers competitive businessowners policy options from SafePort Insurance Company, rated A- (Excellent) by AM Best, and SureChoice Reciprocal Exchange (SURE), rated A, Exceptional, by Demotech.

Download the Brochure
Want to write SageSure commercial products?
To learn more about a commercial product available in your state, contact your territory sales manager.
We like to keep it simple.
Comprehensive coverage, competitively priced
Provides complete, dependable coverages for your customers at affordable prices.
Easy-to-use quoting interface
Our intuitive Agent Portal provides quote-to-policy issuance in under 5 minutes for businesses with fewer than three locations.
Easy, flexible payment options
Semi-annual, quarterly and monthly installment plans are available, as well as a discount for full payment.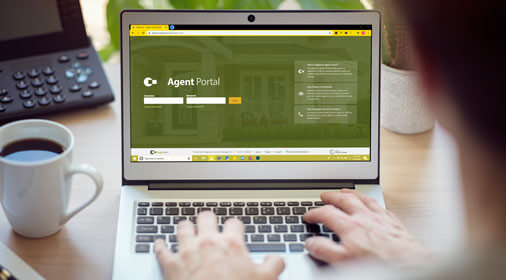 Businessowners Policy Class List – Not all classifications are available in all states.
Accounting Services (including CPAs)
Bookkeeping Services
Collection Agencies
Credit Reporting Agencies
Detective or Investigative Agencies
Employment Agencies
Engineers or Architects – Consulting (including Surveying Services)
Health Maintenance Organizations
Inspection and Appraisal Companies
Insurance Agents
Labor Union
Lawyers
Marine Appraisers or Surveyors
Medical Offices
Payroll Accounting Services
Political Campaign Headquarters or Offices
Real Estate Agents
Ticket Agencies
Title Agents
Veterinary Office
Air Conditioning, Heating or Combined Air Conditioning and Heating Equipment
Appliances
Automobile Parts and Supplies
Bakeries – With or Without Baking
Barber or Beauty Shop Supplies
Bookbinding and Printing Supplies
Clothing or Wearing Apparel
Collectibles and Memorabilia
Equipment, Fixtures or Supplies Distributors – Office, Store, or Hospitality Commercial Equipment
Fabric
Floor Covering
Florists
Fruit or Vegetable
Gardening and Light Farming Supply
Grocery – With no Gasoline Sales – With or Without Restaurants
Hardware and Tools
Hearing Aid
Hobby, Craft or Artists' Supplies
Janitorial Supplies
Jewelry Including Repair
Meat, Fish, Poultry or Seafood
Optical Goods
Plumbing Supplies and Fixtures
Refrigeration Equipment
Stationery or Paper Products
Army and Navy Stores
Beverage Stores – Liquor and Wine
Bicycle Shops
Boat Dealers
Books and Magazines Stores – New and Used
Building Materials Dealers – Contractors Equipment Dealers
Camera and Photographic Equipment
Candy or Confectionary Stores Including Any Manufacturing
Catalog or Premium Coupon Redemption Stores
Ceramic Stores
Computer Stores
Convenience Food Stores With or Without Restaurants and No Gasoline Sales
Copying and Duplicating Stores
Cosmetic, Hair or Skin Preparation Stores
Dairy Products or Butter and Egg Stores
Department Stores
Drugstores
Dry Goods Dealers including Yarn and Piece Goods
Electrical Lighting Stores
Electronics Stores
Fence Dealers
Furniture Stores
Gift Shops
Health or Natural Food Stores
Home Furnishings Stores
Home Improvement Stores
Leather Products or Hide Stores
Luggage Goods Stores
Machinery or Equipment Dealers – Farm Type Only
Mailbox or Packaging Stores
Mail Order Houses
Marble Products – Retail
Medical, Hospital and Surgical Supply – Retail
Metal Dealers
Music Stores – Retail
Musical Instrument Stores – Retail
Newsstands
Paint, Wallpaper or Wallcovering Stores
Painting, Picture or Frame Stores
Paper & Paper Products, Rag/Rubber Stock Dealers – Secondhand
Pet Stores
Powered Equipment Dealers
Precision and Scientific Tools and Instruments Stores
Sewing Machine Stores
Ship Chandler Stores
Shoe Stores
Sporting Goods and Athletic Apparel Stores
Sporting Goods or Athletic Equipment Stores
Supermarkets – Without Gasoline Sales
Swimming Pools
Tire Dealers
Toy Stores
Trophy Stores
Variety Stores
Video Stores – Sales and Rental
Wood Products
Bistros, Brasseries and Cafes With or Without Alcohol Sales (Including BYOA)
Coffee Bars or Shops
Concession Stands
Delicatessens
Diners With or Without Alcohol Sales (Including BYOA)
Donut Shops
Drive-ins or Service in Car
Drug Stores with Restaurants
Family-style Restaurants – With or Without Alcohol Sales (Including BYOA)
Fine Dining Restaurants – With or Without Alcohol Sales (Including BYOA)
Hamburger or Malt Shops
Hot Dog Shops
Ice Cream and Yogurt Stores
Oriental Style
Other Ethnic Style
Pizza Shops
Roast Beef
Salad Bars
Sandwich Shops
Seafood
Snack Bars
Take Out Only Restaurants
Advertising and Related Services
Art Galleries
Auctioneers – Off-premises
Barber Shops
Beauty Parlors and Hair Styling Salons
Dental Laboratories
Engraving
Funeral Homes or Chapels
Interior Decorators
Jewelry – Repair
Laundromat (Self-service)
Laundry and Dry Cleaning Stores Including Receiving Stations
Lithographing
Locksmiths
Mailing or Addressing Companies
Manufacturers' Representatives
Photographers
Printing
Self-storage Facilities
Shoe Repair
Tailoring or Dressmaking Establishments
Television or Radio Receiving Set Installation or Repair
Habitational & Real Estate
Apartment Buildings – With or Without Office or Mercantile Occupancy
Commercial Condominiums (Association Risk Only)
Lessor's Risk Only With No More Than 10% Ineligible Occupancies
Office Condominium (Association Risk Only)
Residential Condominium (Association Risk Only)
Townhouses or Similar Associations – With or Without Mercantile or Office
To see what SageSure has to offer in your market, select your state: