Homeowners coverage you can count on.
Our mission is to protect your most valuable assets. Every product we offer is specially designed for areas of the country where it's challenging to find dependable, competitively priced insurance. We're committed to providing innovative solutions and first-class service.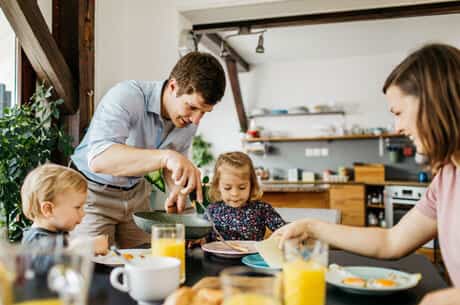 Working with us is easy and hassle-free.
One of the best groups I have ever worked with. Underwriters are beyond knowledgable and professional. Technology and their systems are unmatched. Gordon and my other

…

underwriters are great help. Thank you

read more
I am an agent with Perfect Policy in Mont Belvieu TX and I have needed help a couple of times lately and Gordon has thankfully been the one to answer my call every time.

…

He is knowledgeable and friendly. I hope that I am lucky enough to have such a great underwriter assist me every time just like Gordon did!

read more
Great company, customer service is top notch. Everyone is super helpful and attentive.
It is always a pleasure to do business with SageSure. They are always helpful without attitude! One of the few around that still have GREAT STAFF.
Their service team has been very responsive anytime I need something.
Danyel was inredibly helpful and extremely knowledgeable!
Love SageSure-they are an amazing carrier, very helpful and easy to do business with-and great rates for my clients!!
I was thoroughly impressed with a CSR's ability to quickly evaluate a complicated billing situation and get my client taken care of. Great experience!
I am a home owner and experience the best customer service interaction that I have ever received from an insurance company. Tatyanna Gonzalez was phenomenal! She was

…

knowledgeable, patient, professional and engaging. She courteously walked me through ever step of my transaction and made me feel like a client rather than a customer. She is an outstanding asset for Sage Insurance and I wish I could find employees like her!

read more
Ashlinn was the absolute BEST and most knowledgeable representative I have ever dealt with at Occidental. Well rounded and handled my recent issue with utmost care and

…

made me feel like I was her favorite customer. Great job in hiring her Sage Sure!!!!A+++Thank u

read more
Excellent online system and stellar online service and support. A HUGE thank you to Gordon in the Florida support center. Gordon is one of the most professional and

…

conscientious reps I have ever worked with. Gordon epitomizes my ideal of exceptional service and support. Gordon went out of his way to assist me this morning and I cannot begin to say how helpful he was.

read more
SageSure is wonderful to work with offering competitive pricing with great coverage as well. Their Customer Service is outstanding and Gordon is a prime example of what

…

GREAT customer service is all about. Thanks for having Gordon on your Team. – Cherie Johnson / TWFG Insurance Services

read more
Great service from SageSure. Ashlinn did an amazing job helping me reinstate a policy!
Gordon in underwriting is amazing!!! He has tons of product knowledge and he knows guidelines to make working with Occidental very easy!!! I totally recommend working

…

with this Sagesure!

read more
Ashlinn in Policy Services was very helpful and lovely to talk with, and Gordon in underwriting was equally top notch. Thank you!
I enjoy working with SageSure. They are knowledgeable and helpful. Gordon in particular is always a pleasure to speak with. Great company!
I called today and spoke with Gordon. He was fantastic! He not only helped me with my issue but he did it in record time! From the first moment we were on the phone he

…

was upbeat, very pleasant, and professional but personable, as well. He offered immediately service and took the initiative to take on the responsivity of the task requested personally. My interaction with Gordon not only resolved the issue but provided a bit of relief and brought a smile to my face with his personality! Great job Gordon and thank you!

read more
I called underwriting and luckily talked with Gordon. I cannot say enough about the outstanding service and extra effort he put into trying to accurately and

…

efficiently answer and address my questions regarding two questions. Absolutely outstanding service by Gordon!!!

read more
So far they've been amazing to work with, their system is a breeze, their service and underwriting teams are very responsive and they give an overall impression they're

…

sincerely trying to create the best experience possible for anyone working with them- both on the agent and policyholder side.

read more
The Texas Insurance Broker
I am an independent insurance agent, and I can say that the system for quoting SageSure products is so user friendly. Also, their rates are SO competitive in coastal

…

areas, especially Houston, where I write most of my business. They also have a chat feature where you can engage with SageSure reps and ask questions about why your quote may be blocked, or ask them underwriting details without having to get on the phone. They are VERY responsive and take good care of their agents. When I see them take care of me, I can only assume they do an excellent job of servicing their existing policies and helping my clients through the claims process. My good friend recently had a pipe burst under his home, and they had to go through the foundation of his home to make the repair. The claim was nearly $15,000 and SageSure (Federated National) stepped up and handled the claim. The adjuster was out there same day, and repairs began either the next day or within two days I think. Anyway, they are back to their normal because of the attention to detail I took as an agent to write that coverage on their policy, and SageSure stepped up to deliver the coverage as promised. If I could give more than 5 stars, I would. To any negative remarks or comments, I blame the agents (Not SageSure) for not writing an exceptional policy that would cover the client. If you have the coverage written on your policy, SageSure is going to take care of you. Don't get stuck saving $50-$200 on your annual premium to sacrifice some of the most important coverages. Thank you SageSure!

read more
As an insurance agent, I have LOVED working with Sagesure Insurance. Their policy service and underwriting department have been very easy to work with. They are

…

responsive and quick to work towards a solution on any issue.

read more
Join the SageSure team!
We're always looking for new talent to add to our team. If you're interested in contributing to an innovative company shaking things up in the insurance industry, view our job openings.
Our agent partners are amazing.
SageSure gives agents everything they need to provide the best coverage for customers. Our diversified risk strategy guarantees long-term stability, profitability and the peace of mind that we'll be here when they need us most.